We have for you a surprise which will be surely appreciated by novice skiers.
Trail 2C has become operational, a route which connects different ski-lifts with easy difficulty (so-called "blue") slopes.
We'll explain it a bit more. The length of the trail is 2 km. Let's say, you are located at Bukovel mountain's upper lift station. With trail 2C, you may easily reach the valley station and resort's central area. Also, trail 2C connects ski lifts #1 and #5.
Be advised that the most up-to-date information regarding operational slopes and lifts, opening schedule and complexity levels can be found in the Lifts and Trails section of our website.
Have a safe and smooth ride.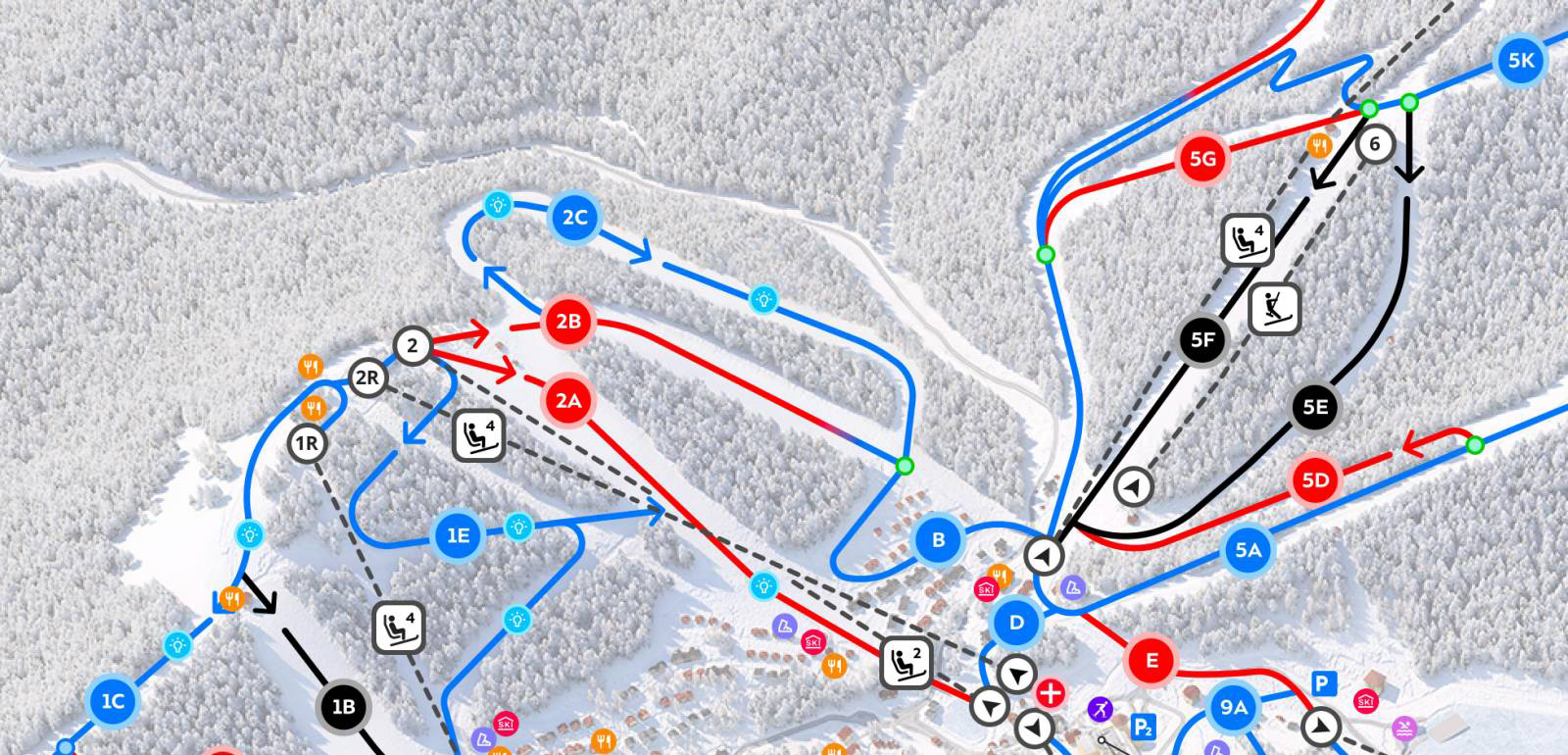 Welcome to "Bukovel", the Heart of the Carpathians!